The coffee-fueled Washington city - Seattle is like a miniature San Francisco. With its eclectic streets, quirky character, offbeat outdoor environment, vaunted music scene, and unbelievable local cuisine, Seattle provides some of the most unique and amazing experiences in the Pacific Northwest region for party lovers. So, if you would like to check off on of the wishes from your bucket list on your birthday, or you're looking for the perfect gift for your friend, family or special someone, look no further than the wonderful experiences that you can only find in Seattle. Check out the best Seattle birthday experiences that make for a perfect gift on your birthday charters Seattle trip.
Birthday Gift Idea #1: Pike Place Market Food Tour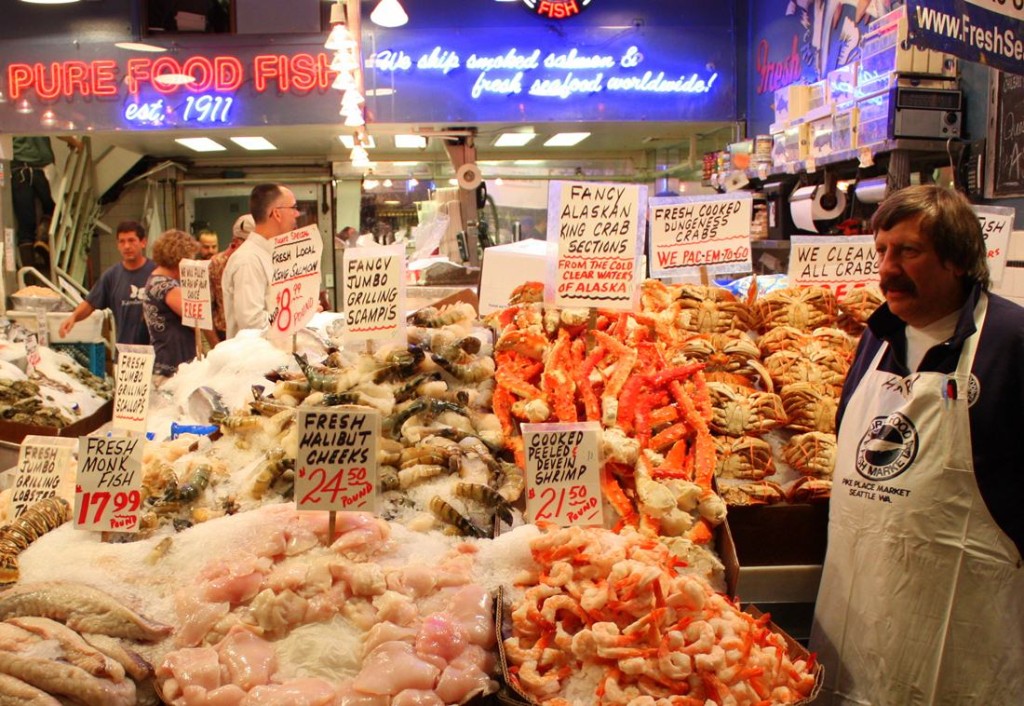 The Pike Place Market is not just famous for its Gum Wall and Fish Market but also for its culinary secrets. Imagine the enjoyment of eating your way through Seattle's Pike Place Market's hidden corridors and experience the sights & flavors of this historic 100+ year old landmark? From freshly handcrafted gourmet sausage, Paris-inspired crepes, Mexican street tacos, house-smoked Alaskan King Salmon,  choose to embark on a Pike Place Market Food Tour for a more authentic experience.
Birthday Gift Idea #2: Lake Union Kayak Tour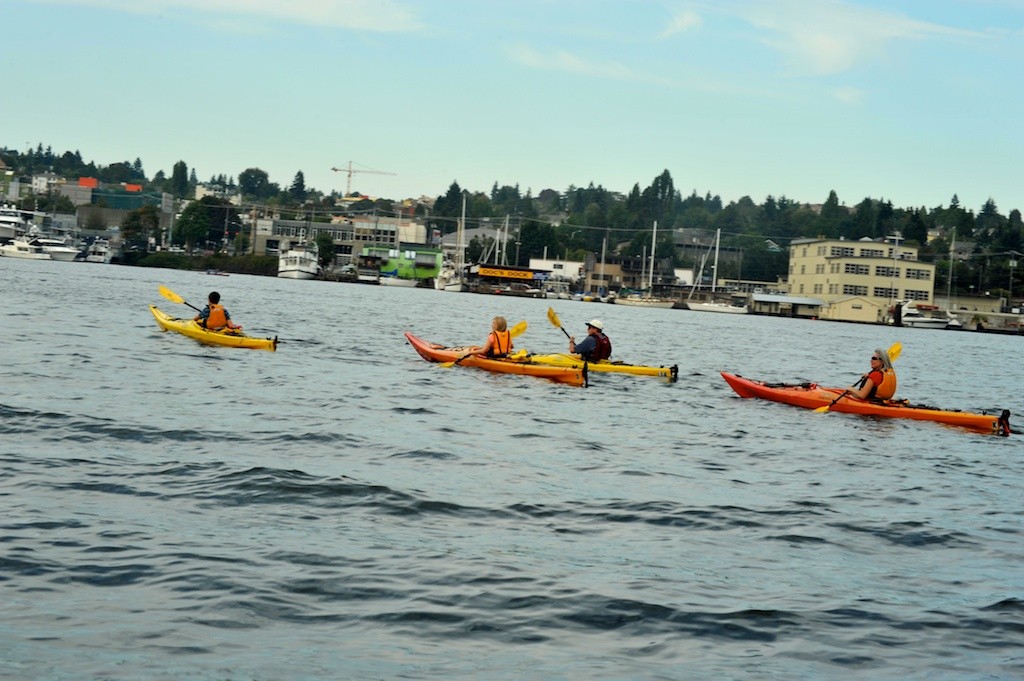 Perhaps one of the most enjoyable events for Seattleites to do in Seattle is to hop on a kayak and venture out to some of the amazing spots on the waters of Lake Union. During your Lake Union kayak tour, you will find yourself surrounded by amazing views of Capitol Hill in the east, city skyline in the west, and Wallingford neighborhood in the north along with a myriad of floating homes and watercraft for your viewing. Get ready for the world-class urban kayaking experience on this Seattle paddling adventure during your birthday charter excursion.
Birthday Gift Idea #3: Lake Washington Sunset Cruise
There is nothing quite as fun as heading out on a sunset cruise as the beautiful sights of Lake Washington are lit up by the glow of the sunset. Enjoy your drink while sitting on the deck of your private luxury yacht and relaxing with your friends. Take in the magnificent views of the brilliant Seattle city skyline lights and the spectacular colors of the evening as you cruise along in your private yacht. Your special day will become even more wonderful with a Lake Washington sunset cruise.
Birthday Gift Idea #4: Fun and Interesting Classes/Rides
For wine lovers who want to learn more about Seattle's legendary music scene and in contrast those who would love to try whitewater rafting during your special birthday celebration in Seattle, take advantage of various fun and interesting classes. From wine tasting tour, pop culture bike tour, hot air balloon ride, or a  Wenatchee River rafting trip (located 2.5 hours from Seattle), you will have an amazing birthday party with your group when you will combine outstanding scenic tours with action-packed adventurous trips!
Birthday Gift Idea #5: Take Day Trips to Nearby Destinations
Explore the beauty of the surrounding destinations of Seattle such as Bainbridge Island and Bellevue, Island on a sightseeing excursion. You can even extend your Seattle charter trip to discover the amazing Pacific Northwest locations such as Whidbey Island, Victoria, Vancouver, or Desolation Sound. On your yacht charter trip to these enthralling destinations, take in the eclectic views of the Seattle skyline and the water surrounding the Emerald City.
So, whether you want a relaxing birthday on your own private yacht in Seattle surrounded by your closest friends & family or an adventurous excursion with your group, Seattle is a perfect place to celebrate birthdays that will fit an individual's personality. Seattle's close proximity to the water offers a great chance to enjoy birthday on land, on the sea, and in its surrounding destinations on your birthday charters Seattle excursion.