Filled with beautiful beaches, pristine parks, evergreen forests, amazing farms and quaint towns, Whidbey Island is the most alluring isle in the Pacific Northwest. Considered the longest island in the United States continent, Whidbey Island offers countless ways to savor natural beauty, from Deception Pass State Park, unspoiled hills of Camano Island to stately evergreen forests. About 30 miles north of Seattle, Whidbey lies between the Olympic Peninsula and I-5 Corridor. There are a plethora of exciting options for enjoying the beautiful outdoors. Whether you're into kite flying, fishing, hiking, picnicking, or bird-watching, you'll find a great place to do it on Whidbey Island. Check out some of the most popular places to see and activities to enjoy while visiting Whidbey Island on your next Pacific Northwest yacht charter excursion.
Deception Pass State Park
An intriguing and majestic area with 4,134-acre marine and camping park, 77,000 feet of saltwater shoreline, and 33,900 feet of freshwater shoreline on three lakes. Millions of visitors flock to this magnificent park because of its iconic bridge and pass. The bridge is recognized for its engineering and the elegant architecture that complements the scenic wonder of Deception Pass. With breathtaking views, old forests, abundant wildlife, rugged cliffs and gorgeous waters, Deception Pass is an outstanding place to enjoy fishing, kayaking, swimming, scuba diving, picnicking, and camping.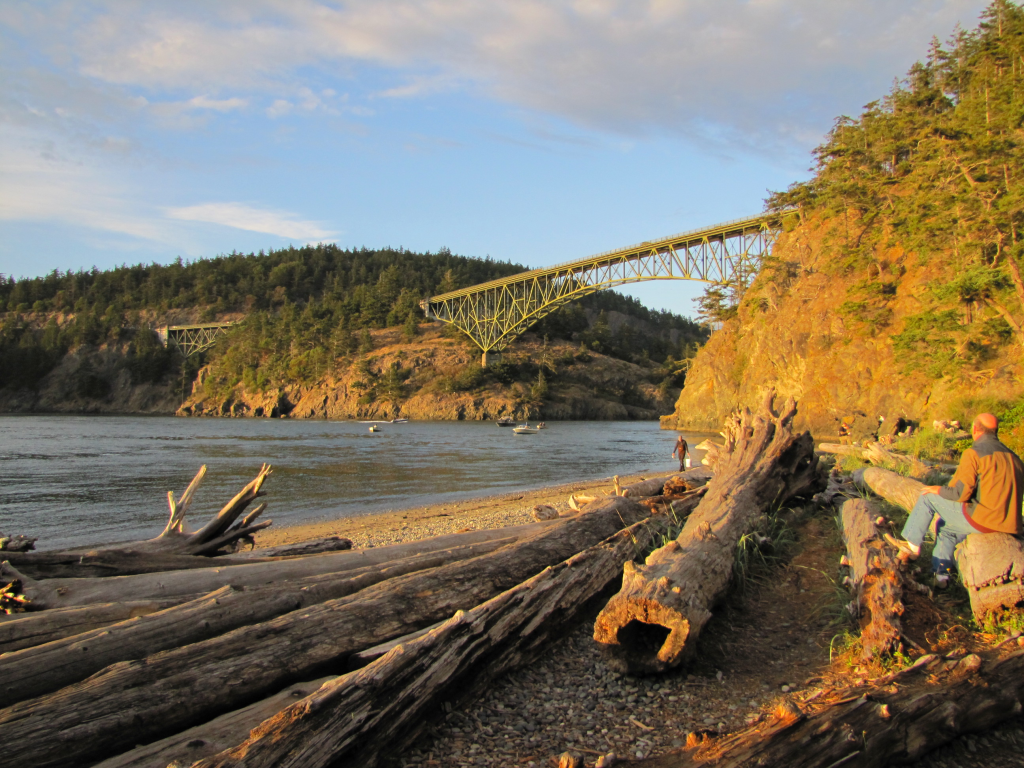 Ebey's Landing National Historical Reserve
Ebey's Landing is considered the nation's first Historical Reserve where glorious history meets the modern present. The 17,572-acres of Reserve integrates historic farms, seaside towns, native land use for traditions, century-old buildings, harvested forests and ecologically significant areas. Visit Fort Ebey State Park for breathtaking marine views and to educate yourself on military history, scuba dive at Fort Casey Underwater Reserve, go birdwatching at Crockett Lake, hike the Bluff Trail starting at Ebey's Landing State Park or some of the Island Count Trails – these are just some of the activities you can enjoy in Ebey's Reserve.
Double Bluff Beach – The Best Beach on Whidbey
Located in the unincorporated Freeland area of Whidbey Island, Double Bluff is considered the best beach on the Southern end of the island. From the bluffs displaying their layers to the vast stretch of Puget Sound accenting the beautiful Mount Rainer, Mount Baker, Cascades and Olympics, the miles of pristine shoreline of this beach offers great panoramic views on its beachside jaunt. Try flying a kite at Double Bluff Beach. This beach is also a designated off-leash dog park so you can bring your furry friend with you to enjoy a beach day. Maxwelton Beach, North Beach and Dugualla Bay are some of the other beaches of Whidbey where you can embrace the true charm of Whidbey Island.
The Whidbey Island Greenbank Farm
It comprises 522 acres of fields, forest and wetlands preserved for hosting festivals, barbecues, weddings, walks through the fields and forests, wetland bird watching, picnics on the lawns around the pond, antique auto shows and athletic events. Owned by the Port of Coupeville, the serene natural setting of Greenbank Farm offers a unique retreat for both you and your group.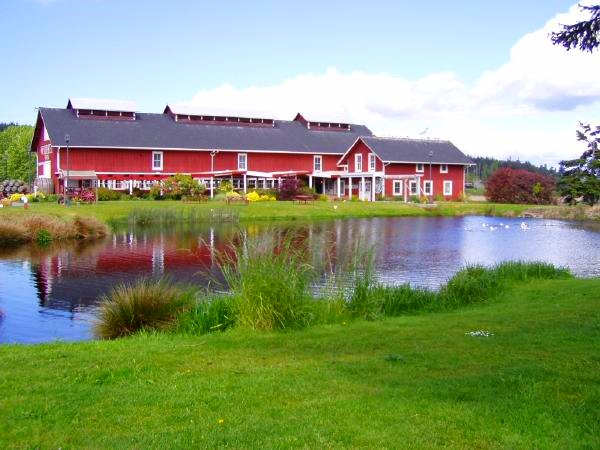 Earth Sanctuary
If you're a true nature lover, you must visit the privately-owned Earth Sanctuary - Less of a sanctuary, and more like a place where the serene nature meets the beautiful art. This tranquil oasis boasts two miles of nature trails, a sculpture garden of eco-art highlighting diverse global spiritual traditions and a sanctuary for birds and wildlife. More than 15,000 native plants and 3,000 trees have been planted to date, and the sanctuary is home to more than 80 species of birds. Visit Earth Sanctuary to enjoy the wonders of nature and experience a spiritual connection.
Whether you prefer a sandy beach, a back country trail through Pacific Northwest rainforest, choose to partake in kayaking, beachcombing at one of the numerous gorgeous beaches, or wish to explore a nature sanctuary, you'll find everything you're looking for on Whidbey Island. Enjoying the outdoors is one of the best ways to experience the natural charm of Whidbey island. The island is full of charm, history, great hospitality, adventure and is perfect for your Pacific Northwest yacht charter excursion from Seattle, Vancouver or Victoria. Visit the gorgeous island with your family or friends and you will get to see for yourself that there is so much more to love about this magnificent place!